Giving new ways for creators to engage and grow their communities, manage their presence, and build a business on Facebook, the company today announced several new live video features will allow creators to make their live streams more like games with polls and quizzes.
The features work in the same way as to those that creators on YouTube have had access to for months.
"We want to help creators connect with their fans through video — from Live With to Facebook Stories to Watch Party – and today we're taking the next step," said Fidji Simo, VP of Product and Sibyl Goldman, Director of Entertainment Partnerships, Facebook.
Facebook believes that watching video doesn't have to be passive, and that many types of traditional entertainment formats — from game shows to reality TV to scripted content — can be reinvented to be community-centric. The company has announced set of new tools including polling for Live and on-demand video and gamification for Live — that will give creators the power to create fun, unique, and interactive content for their fans.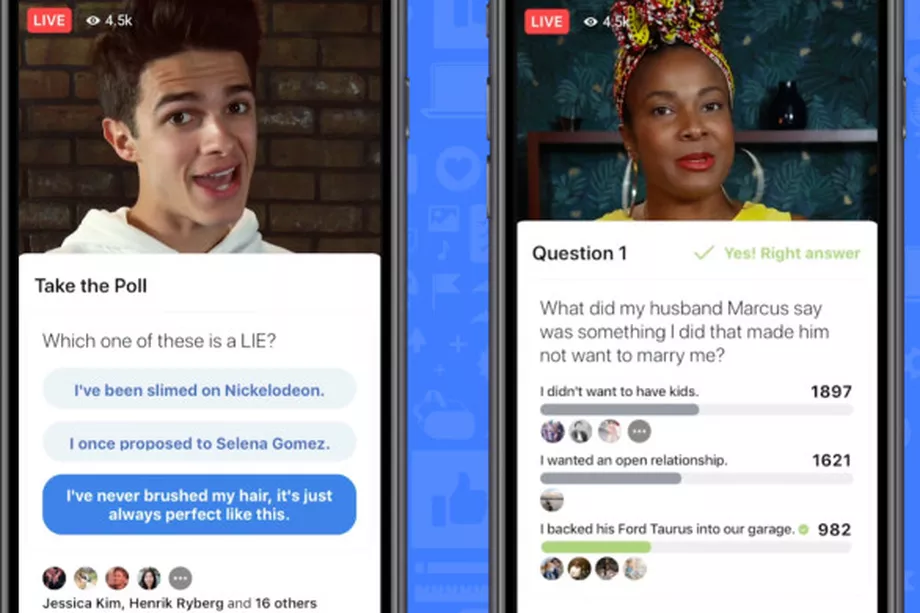 Facebook has also updated its Watch tab which now includes videos from Pages into Watch as well. "In our testing, we've found that people enjoy discovering and watching a combination of shows and videos in Watch — and for creators, this means their videos may be eligible to show up in Watch to be discovered by a broader audience," the company added.
Facebook is also testing a new Video template that creators and publishers can use on their existing or new Facebook Page. This template puts video and community front and centre on a creator's Page, with special modules for things like videos and groups. This new template will be easy to try out with one click, or revert back to their original Page template if desired. The Creator App for Android is now available globally.
The company also announced "Brand Collabs Manager" that lets brands search and find creators to potentially establish deals and partnerships with which simply means new ways to profit from video content will arrive on Facebook soon as well. The company will allow more creators to add commercial breaks and monthly subscriptions.