While WhatsApp has taken over the idea of mobile messaging in general, many consumers still use Messages to chat and plan events. Last year, Google included a number of new features to Messages, including better search, quicker access to your camera, GIFs and the ability to chat from the web.
Over the coming months, English users will able to use the Google Assistant within Messages around the globe. The Messages app uses on-device AI to offer suggestion chips (similar to Smart Reply) relevant to your conversation, allowing you to quickly find and share information about three categories – movies, restaurants and weather.
The Messages app also includes Smart Reply, which gives you quick suggestions for replies. According to Google, one out of every ten messages in English is sent using Smart Reply.
You can tap on the suggestion chip to learn more from your Assistant, and if you find the info to be helpful, you can use the information in your conversation. For instance, let's say your conversation is concerning a film, you might see a suggestion chip to learn more about that film.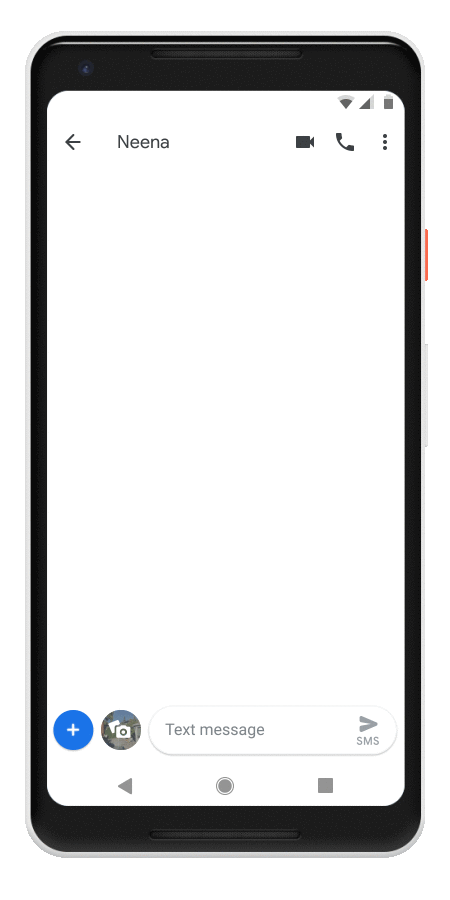 By tapping the chip, you can ask the Assistant to pull up a card with recent movie reviews or showtimes, which you can choose to include in your conversation with just another tap. If you don't use that information, the other person won't see it.
'To improve the standard messaging experience on Android, we've been working with many of our ecosystem partners, including Samsung, Huawei, America Movil, Deutsche Telekom, Orange, Telefonica, Telenor and Vodafone to make RCS (Rich Communication Services) more widely available,' Google said in a blog post.
Google has helped to launch RCS with partners in 24 countries, bringing enhanced features in your conversations like group chats, read receipts and high-quality media sharing. We will continue to work to bring better messaging to every Android user, regardless of their device or carrier.