Ending round the clock rumours, Google has finally launched the Pixel 4 smartphone that comes with world's first smartphone-based radar sensor for depth sensing that allows users to perform gestures even without touching the device.
However, according to the media reports, the Pixel 4 series including the standard and the XL version will not launch in India based on the fact that the Motion Sense radar chip works on the 60GHz mmWave frequency band, and Google hasn't received approval from the Indian government yet to use it at the time of the launch. Thus, Google has to skip Pixel 4 from India.
According to a Google spokesperson, Google has a wide range of products that we make available in different regions around the world. We determine availability based on a variety of factors, including local trends, and product features. We decided not to make Pixel 4 available in India. We remain committed to our current Pixel phones and look forward to bringing future Pixel devices to India.
Here is what Google Pixel 4 bring to users.
Motion Sense
With the motion sense, you can simply swipe to skip a song, silence a call with a flick of your hand, and unlock your phone instantly with face unlock.
For the motion sense in Pixel 4, Google has used a miniature radar sensor that automatically detects movement around your phone, which means that the phone can now sense when you're reaching for the phone and will initiate face unlock, or turn off your screen when you're not around.
An upgraded camera
The Pixel 4 has once again raised the bar for mobile photography and the device now comes with the largest camera upgrade seen on a Pixel device. A little square on the back now houses two cameras, including a new telephoto lens. And when you combine these lens with the already existing Super Res Zoom software, the Pixel 4 will surely give you exceptional image quality, even from a distance.
The Pixel 4 also has dual exposure controls to give you best of the HDR+ experience. With the Pixel 4, the company is offering two sliders in the camera app that lets you fine-tune the brightness and amount of detail in the shadows to help you when shooting in difficult scenes like sunsets. Google has also added a new Live HDR+ mode in the viewfinder wherein you can see exactly what your photo will look like, even when you're using the new controls in tricky lighting. Google at the event also advertised the Pixel 4 as phone best suited for astrophotography.
The upgraded 'Night Sight' can now be used to capture night sky, the stars, and even the Milky Way (when you find a clear night). Google also announced that the Pixel 3 and 3a will also get a version of this capability with the latest camera app update.
A new Google Assistant
Google in the Pixel 4 has deeply integrated the Google Assistant with a redesigned interface that doesn't take much of space on screen. The Assistant can open apps more quickly, even search your phone and share what's on your screen. And what's interesting is that all these things are done on device using machine learning. You can also manage for how long you want your activity data to be managed in the Google account or you can even delete all your voice data by simply asking Assistant to do it.
New built-in apps
With the Pixel 4, Google is also offering a new Recorder app that records meetings, lectures, jam sessions, events – simply anything you want to save and listen to later.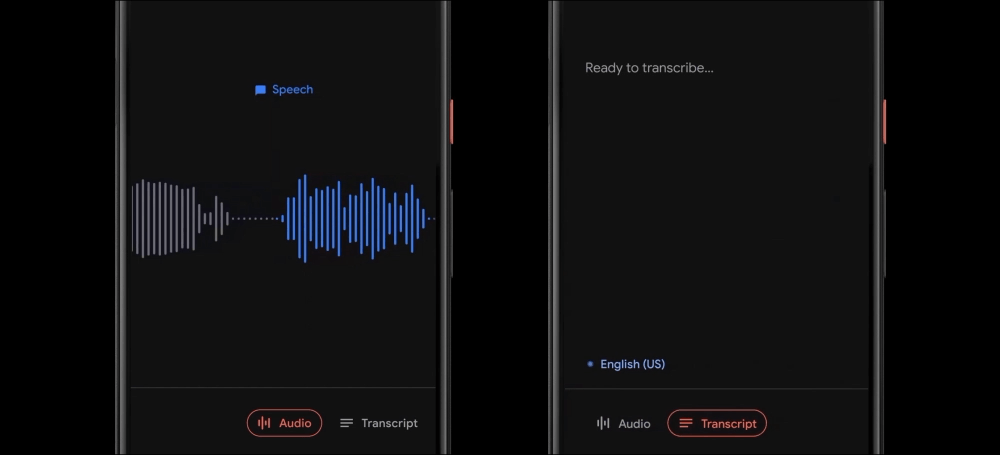 The new Recorder app also simultaneously transcribes speech and also identifies sounds like music and applause. For added convenience, you can also search within your recordings to quickly find a specific word or sound. The transcribing and search feature is only available in English, with more languages coming soon.
Other features
The Pixel 4 comes with 6GB of RAM, a 90hz OLED display, and Pixel Neural Core for on-device processing. The smartphone comes with Google's custom-built Titan M security chip to protect your most sensitive data. The Pixel 4 runs on Android 10 with assured monthly security updates for 3 years, and access to Google's advanced security services.
Pricing and availability
You can pre-order a Pixel 4 for $799 and Pixel 4 XL for $899, and the phones will start shipping on October 24, globally. The Pixel 4 comes in Clearly White, Just Black, and a limited edition, Oh So Orange colours.